Wear that Easy-To-Wear Stylish Hair Scrunchies confidently everywhere, knowing it makes that hair looks professionally done, even with thin fine hair! It is made with a hidden band which is easy to apply within a few seconds.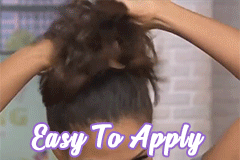 Tired of making an awesome updo especially with thin fine hair or during bad hair days?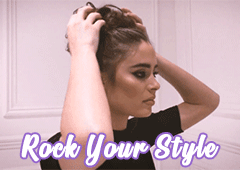 With our Messy Bun, rock that beautiful hair updo confidently again while enjoying the attention it is getting! 
FEATURES:
High Quality: Hair bun extensions using heat-resisting fibers to

ensure real and natural looking,

well blending with your own hair,

which looks like real human hair.

Easy To Use:

 Adjustable size,

with an elastic rubber band,

very easy to fit with an elastic hair tie for most people, and

create a fun and flirty new look in just seconds.

(Due to packaging and transportation, you will feel that it is not as full as the picture when receiving the product. Actually, this requires you to take a few seconds to take